Do you have a closet full of clothes but nothing to wear? We've all been there. Don't worry – there are plenty of simple ways to make your old outfits look modern and trendy. The possibilities are endless, from adding accessories such as colorful scarves or necklaces to playing around with layering items. Read on for five easy tips to breathe new life into any wardrobe!
White socks
Want to learn how to spice up classic Mary Janes or an old pair of loafers? The trick is simple – just put on white socks. This micro-trend goes with almost any flat shoe. Then, choose your pair of legendary shoes. The square toe makes Mary Janes stand out from other models, while the sleek design gives them an upscale look.
Printed scarf
Adding a printed scarf to your look will make an old outfit appear more fashionable and put together. Choose a bright color or eye-catching print to update your look instantly. Whether a lightweight silk piece or a heavier wool one, the right scarf can transform any ensemble into something extraordinary.
Midi skirt
What's cool about the midi skirt trend is that it's not a trend! It's just that universal skirt shape that seemed to disappear from the catwalks for a while but never went out of fashion. So if you haven't got a midi skirt yet, now is the time. Buy a timeless option like a black leather or plaid pleated skirt. Both will look great with ankle boots and sweaters.
Statement jewelry
Statement jewelry is the easiest—and quickest!—way to update any outfit. Whether a pair of chunky hoop earrings or an eye-catching necklace, statement pieces can instantly transform your look from outdated to on-trend. Choose jewelry with bold colors and shapes that make a statement.
Denim jacket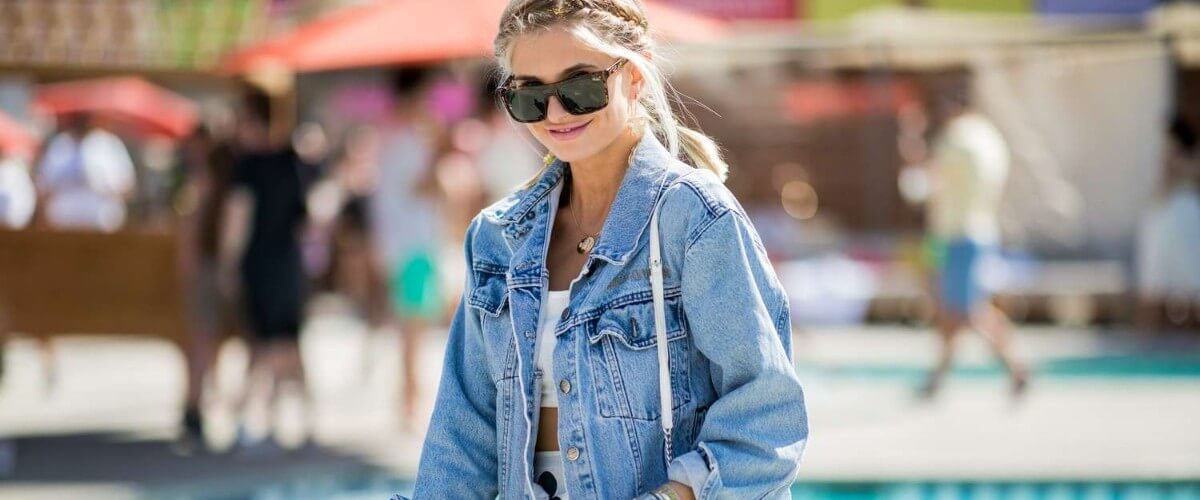 A denim jacket is another timeless wardrobe staple that will instantly upgrade your old outfits. There are so many styles to choose from – classic trucker, oversized, boyfriend – the list goes on! But no matter what look you're going for, a denim jacket is a must-have piece that will never go out of style.
T-shirt with logo
Recently, people have not been wearing as many graphic T-shirts. But fashion has changed, and now we want to wear them again! Graphic tees look cool with a pleated skirt, wide pants, or under a jacket. Also, look for T-shirts that have logos or sports prints on them.
So there you have five tips that will help make your old outfits look new again! With these simple tricks, you can create fresh, modern looks with pieces from your existing wardrobe. Now all you need to do is add a few accessories, and you'll be ready to rock any outfit. Have fun playing around with these ideas – you never know what looks you'll come up with!