Forget necklaces, rings, and belts. Instead, a skinny scarf is a way to go if you want to add the perfect touch to your outfit! Sleek, chic, and always on point – the skinny scarf trend has been coming back over recent years, and incorporating one into an ensemble can instantly elevate any look. Whether tied seductively around your neck or casually fastened under a top button, statement scarves are here for good this season! Read on for more guidance about incorporating them into your wardrobe in style.
The skinny scarf trend has indeed made a comeback in recent years. A skinny scarf is a long, narrow scarf, usually made from lightweight fabric and worn loosely around the neck. It was a popular accessory in the 1960s and 1970s, and it has come back into fashion in recent years, thanks in part to the popularity of retro and vintage styles.
Today, skinny scarves are often worn as a stylish accessory to add a touch of sophistication to an outfit. They can be worn with various outfits, from casual to formal attire, and they come in a range of colors and patterns to suit any style. Some people wear skinny scarves in a loose, relaxed way, while others prefer a more structured and polished look.
When styling a skinny scarf, there are many different ways you can go about it. For example, tie the scarf in a traditional knot, loop it around your neck twice, and tuck in the ends. Another popular way is to wrap the scarf around your neck once and then let the excess fabric hang down from one side of your neck.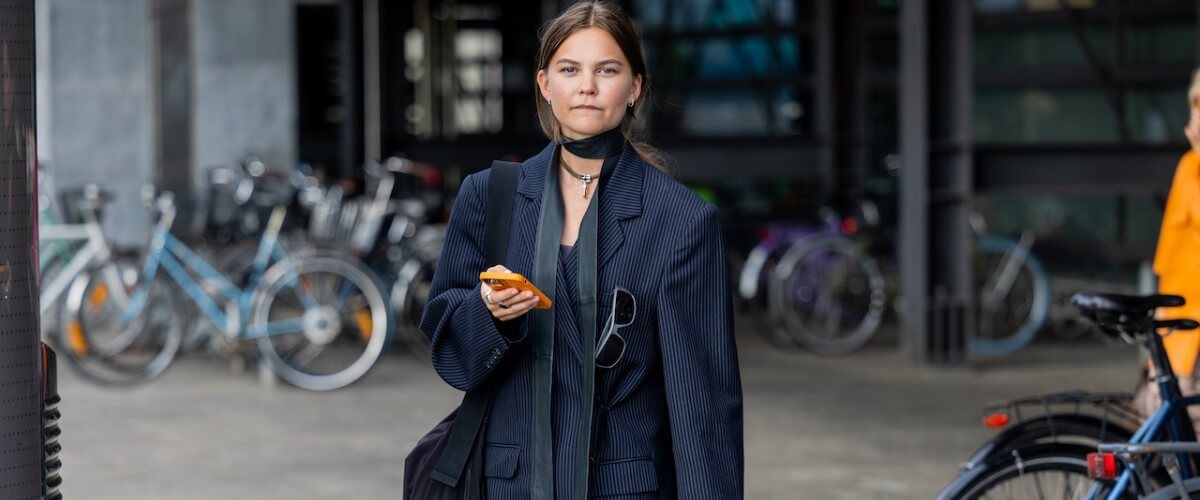 No matter how you style your skinny scarf, there are a few things to remember. For example, if you're wearing a patterned scarf, ensure the colors and patterns don't clash with other outfit elements. It's also important to ensure that the scarf doesn't overpower your look – for instance, if you're wearing a bright or bold scarf with a plain outfit, it can be best to keep the rest of the accessories subtle.
Finally, remember that skinny scarves are meant to be versatile and fun – so don't be afraid to experiment! Try different ways of tying it, pairing it with different outfits, and experimenting with colors and patterns. You can find the perfect way to wear your skinny scarf with some creativity!
So, go ahead and embrace this trend – get creative, be bold, and make a statement with your skinny scarf! It's time to show off your style. With just a few simple styling tricks, you can add an effortless touch of sophistication to any look. So what are you waiting for? Get out there and rock that skinny scarf!