Round bags are trending right now — they come in every size, color, and material you can imagine. They're a great choice for any occasion, whether you're going out with friends or stopping at the office. But how do you pull off this trendy accessory without looking like everyone else? This blog post will give tips on ways to style your round bag to stick out from the crowd and show off your style!
Ideas of wearing the round bag
Round bags are a trendy and versatile accessory that can add a touch of style to any outfit. These bags come in various sizes and styles, from small and dainty to large and bold, and they can be made from various materials, including leather, fabric, and straw.
When styling a round bag, there are many ways to wear it, depending on the occasion and style. Here are some ideas:
Casual chic: Pair a small or medium-sized round bag with a casual outfit, such as jeans, a t-shirt, or a summer dress. It can be a great way to add a touch of sophistication to your everyday look.
Boho style: Round bags are perfect for creating a boho-inspired look. Pair a large, woven round bag with a flowy maxi dress, sandals, and a wide-brimmed hat for a stylish and comfortable summer look.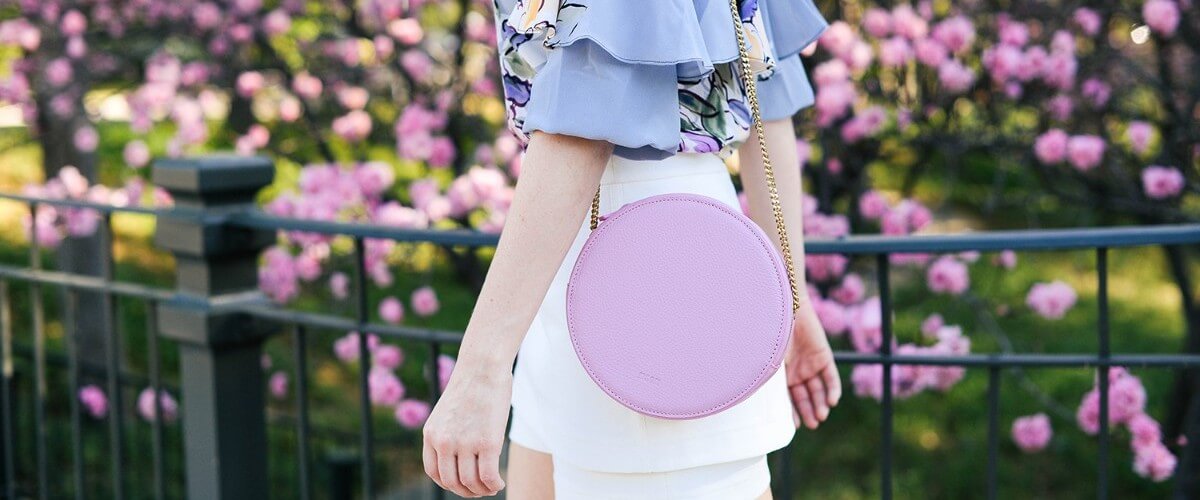 Evening wear: A small, elegant round bag can be the perfect accessory for a formal event, such as a wedding or a gala. Pair it with a chic cocktail dress or a tailored suit for a sophisticated and stylish look.
Color coordination: Round bags come in a range of colors, so you can choose one that matches or complements the color scheme of your outfit. For example, pair a round red bag with a black and white outfit for a pop of color, or choose a neutral-toned round bag for a bright and colorful outfit.
Mixing shapes: Round bags are a great way to contrast an outfit of straight lines and sharp angles. For example, pair your round bag with a structured blazer and slim-fit trousers or jeans for a modern look.
With these tips, styling a round bag can be easy and fun! With the right accessories and colors, you can create an individual and unique look that will turn heads wherever you go. So, get creative and make your round bag the star of your outfit!